IQ North (IQ-N) Committee Leadership Team
Sharon "Sy" Lewis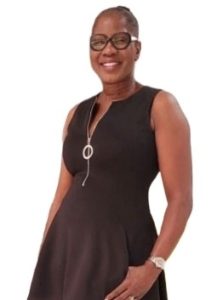 ---
Naomi Davis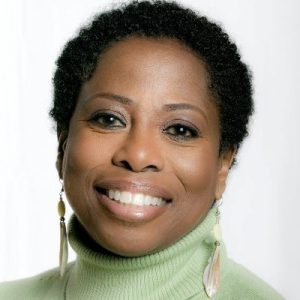 ---
Stephen Robinson
Email: [email protected]
Phone: (773) 379-3961
Bio: Stephen Robinson has been Executive Director of Northwest Austin Council since 2010. Before that he was President of the Board. Stephen works closely with multiple organizations on the Westside of Chicago, including Peacemakers Coalition, Neighbor Policing Initiative, Black Workers Matters, Westside Rising, The Coalition (a Political Action Committee), TimeExchange Coalitions, Danny Davis' Technology Advisory Committee, South Austin Community Council (SACC), Mothers on a Mission, and Nobel Neighbors. He is co-founder of PeaceBrook. He works to help his community and sees it as a privilege. He has a direct issue, grassroots, organizing approach. Stephen has a B.S. in Engineering, and an M.S. in Industrial Operations & Logistics both from IIT. He has taught as an adjunct professor for CCC and worked as an engineer in the private sector and continues using engineering technology to advance renewable energy.
Northwest Austin Council: facebook.com/NorthwestAustinCouncil
---
Cheryl Johnson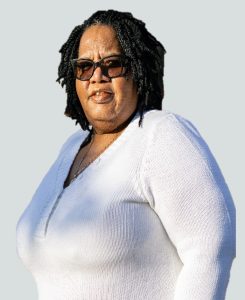 Email: [email protected]
Phone: (773) 840-4618
Bio: Cheryl Johnson works to achieve equal environmental protection and justice for under-resourced communities. Currently, she serves as Executive Director of People for Community Recovery (PCR). PCR's mission is to enhance the quality of life for residents living in communities affected by environmental pollution. PCR advocates, educates, and organizes community-identified priorities including environmental and climate justice, safe and affordable housing, economic equity, and community health. Cheryl has extensive educational and professional experience in public health, and multiple publications, speaking engagements and honors in community health, environmental justice and related areas.
People for Community Recovery: peopleforcommunityrecovery.org
---
William P. "Billy" Davis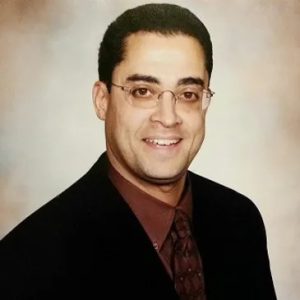 Email: [email protected]
Phone: (773) 483-0362
Bio: William P. "Billy" Davis is a seasoned communicator, strategic thinker, innovator and vocal advocate for electric vehicle transportation and charging infrastructure in Bronzeville. He has extensive public and private sector experience managing public information campaigns. He serves both as the General Manager for JitneyEV and Executive Director for Bronzeville Community Development Partnership (BCDP). Their mission is to grow EV Transportation and Charging Infrastructure in communities most impacted by environmental pollution. The BCDP offers Community Thought Leadership with the ability to develop economic development solutions at the neighborhood level that creates new enterprises and generates jobs. Mr. Davis is a graduate of Northwestern University in Communications.
JitneyEV: jitneyev.com
Bronzeville Community Development Partnership: bronzevillepartners.com
---
IQ South (IQ-S) Committee Leadership Team
Dalitso Sulamoyo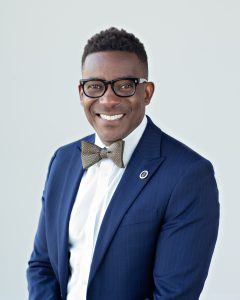 Email: [email protected]
Phone: (217) 328-3313
Bio: Dr. Sulamoyo is a highly accomplished Not-for-Profit and Public Sector Chief Executive Officer with extensive experience in Federal and State Grants Management, Governmental Relations, Strategy and Planning, Transition Management, Budgeting and Finance, Change Management, Program Development, Research and Publishing. Dr. Sulamoyo served as the President & CEO of the Community Action Network in Illinois for 17 years. He is currently the Chief Executive Officer of the Champaign County Regional Planning Commission (CCRPC) as well as the chair of the Illinois Community Action network and the chair of the National Community Action network. CCRPC's services range from transportation planning, police training, community services, workforce development, economic and community development to early childhood education for income eligible families. In addition to his doctorate degree in Organization Development, Dr. Sulamoyo has two master's degrees in Political Science and Public Administration.
Champaign County Regional Planning Commission: ccrpc.org
---
Theresa Collins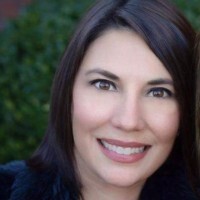 Email: [email protected]
Phone Number: (618) 465-3298
Bio: Theresa Collins has committed herself to the care of individuals as they age, envisioning successful aging for everyone. She serves on many professional boards including the Illinois Association of Community Care Providers Homecare Providers in the role of President. She has been Chief Executive Officer of Senior Services Plus (SSP) for 13 years. SSP is a nonprofit agency established to help enrich the lives of older adults through programs and services that encourage independent living and wellness. Theresa has a BS from Greenville College and a Certificate in Business Management for Non-Profit Leaders through Washington University.
Senior Services Plus: seniorservicesplus.org
---
Lisa Miranda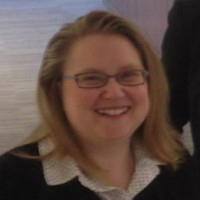 Email: [email protected]
Phone: (312) 201-1188
Bio: Lisa Miranda is an Experienced Program Director with a demonstrated history of working in the non-profit organization management industry. She is a strong business development professional skilled in Nonprofit Organizations, Program Evaluation, Event Management, Volunteer Management, and Public Speaking. Lisa serves as the Program Director for Rebuilding Together Metro Chicago, an affiliate of Rebuilding Together. Rebuilding Together Metro Chicago improves homes and neighborhoods of people in need so they may continue to live in warmth, safety and comfort. They work in partnership with neighbors, community leaders, trade unions, service clubs, companies, and volunteers to improve Chicagoland homes and neighborhoods. Lisa has a BA from Montana State University and a certificate in Gerontology from the University of Southern California.
Rebuilding Together Metro Chicago: rebuildingtogether-chi.com
---
Odette Watson
Email: [email protected]
Phone: (217) 554-9110
Bio: Odette Watson brings over 12 years of experience in planning, developing, implementing and maintaining program compliance for multiple federal and state programs such as Educational Talent Search (TRIO Grants), Low Income Housing Energy Assistance Program (LIHEAP), and Job Training Partnership/Workforce Investment Act (WIA) programs. Currently, she is the Executive Director of the East Central Illinois Community Action Agency and is a capable executive leader who possesses the education, knowledge, skills and abilities to lead the executive responsibilities of East Central Illinois Community Action Agency into the future. Odette's passion is helping create employment opportunities for under-employed people in her community, as well as expanding economic opportunities for local businesses and contractors. Odette has a Bachelor's degree from University of Illinois – Chicago.
East Central Illinois Community Action Agency: www.comaction.org
---
Rick Stubblefield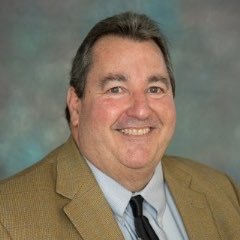 Email: [email protected]
Phone: (618) 825-3203
Bio: Rick Stubblefield is the Executive Director of St. Clair County Illinois' Intergovernmental Grants (IGD) and Economic Development Departments. IGD administers a variety of state and federal grants including Community Development Block Grants, Weatherization, LIHEAP, LIHWAP, (WIOA) services and more. Prior to assuming this role, Rick served as Coordinator of IGD's Workforce Development Group administering WIOA services. Before joining St. Clair County, Rick had twenty plus years of successful experience in direct sales, marketing, and operations. Rick serves on the Board of Directors for several professional and community organizations. Rick has an undergraduate degree in Business Management from Quincy University.
St. Clair County Economic Development Department: co.st-clair.il.us/departments/economic-development
---
Committee Liaisons
Philip Halliburton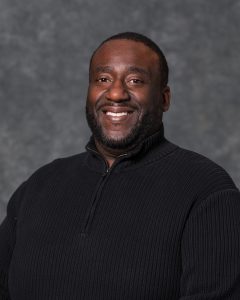 Email: [email protected]
Phone: (630) 437-2403
Bio: Philip Halliburton is the Residential Energy Efficiency Journey Coordination Manager for ComEd. This involves managing and implementing strategic and cross-functional projects and process improvement while championing the residential customer experience across the Residential Energy Efficiency Portfolio and strategic areas of the Customer Solutions Department. Before joining ComEd in June of 2015, Philip worked for Consolidated Edison of New York as a Public Affairs Manager and prior to that he worked for the New York State Senate as a Director of Constituent Affairs specializing in Youth, Education, Environmental, and Health & Social Service issues. He is a graduate of the State University of New York at Buffalo with a Bachelors of Science Degree in Business Administration, concentrating in Marketing. He also holds a Masters of Science degree in Organizational Leadership from Mercy College.
---
Debra Perry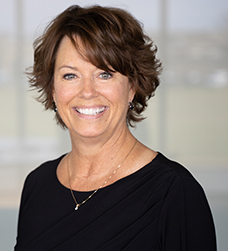 Email: [email protected]
Phone: (309) 613-2515
Bio: Deb Perry is the manager of Strategy & Innovation for the Ameren Illinois Energy Efficiency Department. Her responsibilities include oversight of Marketing, Communications, Market Development Initiative, and Innovative Pilots. Deb has held various positions throughout her 11 years with Ameren Illinois and is passionate about serving customers and providing access to programs for those that need it most. Deb has had the pleasure of contributing to the design and launch of the braided Community Action Agency channel, customer-centric focused Income Qualified offerings and the community- based programs known as the Market Development Initiative (MDI). Prior to Ameren Illinois, her career spanned management and accounting in the private sector. Deb holds a bachelor's degree in accountancy as well as a Certified Public Accountant designation from the University of Illinois.
---
Senior Facilitator
Annette Beitel
Email: [email protected]
Phone: (847) 920-0367
Bio: Annette Beitel is founder and President of Future Energy Enterprises, LLC, a woman-owned and led clean energy consulting practice based in Illinois. Annette has worked in the energy efficiency/clean energy field for nearly thirty years, first as an attorney at Pacific Gas and Electric Company in San Francisco, then later as a consultant at the firm she founded and has grown for the past 15 years. Her work and firm practice includes regulatory and policy consulting, clean energy portfolio consulting and optimization, and providing technical and engineering analysis on a wide range of clean energy measures and matters. Annette has over twenty years' experience establishing and leading large clean energy collaboratives in California, Illinois and internationally. Annette graduated from Wellesley College with honors, has an MS from the Massachusetts Institute of Technology in Environmental Technology and Policy, and has a law degree though studies and New York University and Harvard Law Schools.
Future Energy Enterprises: www.futureenergyenterprises.com