2023 IQ South (IQ-S) Leadership Team
The 2023 IQ-S Committee Leadership Team will be selected by the respective Committee members who are stipend-eligible. The Leadership Team will include up to five leaders from the IQ-S Committee (Ameren IL Service Territory). The Leadership Team must be CEJA-compliant, which includes:
Members who are representative of BIPOC and Environmental Justice Communities
Equitable representation from BIPOC communities
Committee members who are selected from the Committee
CEJA-Compliant LT – Application for, Selection and Transition
Application:
Community-Based Organizations who are interested in participating both on the IQ-S Committee as well as be an IQ-S Committee LT members should complete and submit an IQ-S Committee Membership application. Committee membership applications can be found on the IQ-S Committee website at: www.iqadvisorycommittee.com/membership-applications/. There is no separate Leadership Team application.
Selection:
Up to five (5) IQ-S Leadership Team members will be selected by their respective regional subcommittees (IQ-S subcommittees). The selection of the LT will be made by the "stipend eligible" LT members of the IQ-S Committee (the CBOs) rather than the full Committee membership.
---
2022 IQ-S Leadership Team
Dalitso Sulamoyo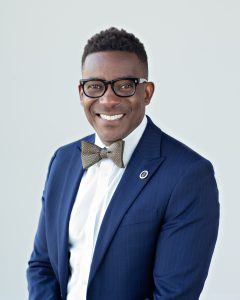 Email: [email protected]
Phone: (217) 328-3313
Bio: Dr. Sulamoyo is a highly accomplished Not-for-Profit and Public Sector Chief Executive Officer with extensive experience in Federal and State Grants Management, Governmental Relations, Strategy and Planning, Transition Management, Budgeting and Finance, Change Management, Program Development, Research and Publishing. Dr. Sulamoyo served as the President & CEO of the Community Action Network in Illinois for 17 years. He is currently the Chief Executive Officer of the Champaign County Regional Planning Commission (CCRPC) as well as the chair of the Illinois Community Action network and the chair of the National Community Action network. CCRPC's services range from transportation planning, police training, community services, workforce development, economic and community development to early childhood education for income eligible families. In addition to his doctorate degree in Organization Development, Dr. Sulamoyo has two master's degrees in Political Science and Public Administration.
Champaign County Regional Planning Commission: ccrpc.org
---
Theresa Collins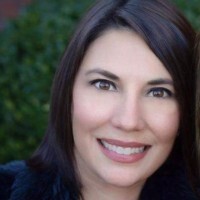 Email: [email protected]
Phone Number: (618) 465-3298
Bio: Theresa Collins has committed herself to the care of individuals as they age, envisioning successful aging for everyone. She serves on many professional boards including the Illinois Association of Community Care Providers Homecare Providers in the role of President. She has been Chief Executive Officer of Senior Services Plus (SSP) for 13 years. SSP is a nonprofit agency established to help enrich the lives of older adults through programs and services that encourage independent living and wellness. Theresa has a BS from Greenville College and a Certificate in Business Management for Non-Profit Leaders through Washington University.
Senior Services Plus: seniorservicesplus.org
---
Lisa Miranda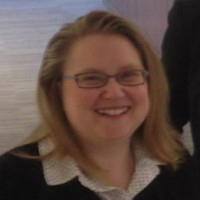 Email: [email protected]
Phone: (312) 201-1188
Bio: Lisa Miranda is an Experienced Program Director with a demonstrated history of working in the non-profit organization management industry. She is a strong business development professional skilled in Nonprofit Organizations, Program Evaluation, Event Management, Volunteer Management, and Public Speaking. Lisa serves as the Program Director for Rebuilding Together Metro Chicago, an affiliate of Rebuilding Together. Rebuilding Together Metro Chicago improves homes and neighborhoods of people in need so they may continue to live in warmth, safety and comfort. They work in partnership with neighbors, community leaders, trade unions, service clubs, companies, and volunteers to improve Chicagoland homes and neighborhoods. Lisa has a BA from Montana State University and a certificate in Gerontology from the University of Southern California.
Rebuilding Together Metro Chicago: rebuildingtogether-chi.com
---
Odette Watson
Email: [email protected]
Phone: (217) 554-9110
Bio: Odette Watson brings over 12 years of experience in planning, developing, implementing and maintaining program compliance for multiple federal and state programs such as Educational Talent Search (TRIO Grants), Low Income Housing Energy Assistance Program (LIHEAP), and Job Training Partnership/Workforce Investment Act (WIA) programs. Currently, she is the Executive Director of the East Central Illinois Community Action Agency and is a capable executive leader who possesses the education, knowledge, skills and abilities to lead the executive responsibilities of East Central Illinois Community Action Agency into the future. Odette's passion is helping create employment opportunities for under-employed people in her community, as well as expanding economic opportunities for local businesses and contractors. Odette has a Bachelor's degree from University of Illinois – Chicago.
East Central Illinois Community Action Agency: www.comaction.org
---
Rick Stubblefield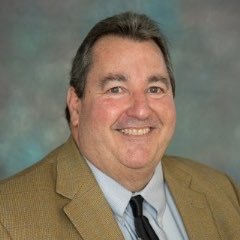 Email: [email protected]
Phone: (618) 825-3203
Bio: Rick Stubblefield is the Executive Director of St. Clair County Illinois' Intergovernmental Grants (IGD) and Economic Development Departments. IGD administers a variety of state and federal grants including Community Development Block Grants, Weatherization, LIHEAP, LIHWAP, (WIOA) services and more. Prior to assuming this role, Rick served as Coordinator of IGD's Workforce Development Group administering WIOA services. Before joining St. Clair County, Rick had twenty plus years of successful experience in direct sales, marketing, and operations. Rick serves on the Board of Directors for several professional and community organizations. Rick has an undergraduate degree in Business Management from Quincy University.
St. Clair County Economic Development Department: co.st-clair.il.us/departments/economic-development